Dino Bomb | We Stand Together (Special Release)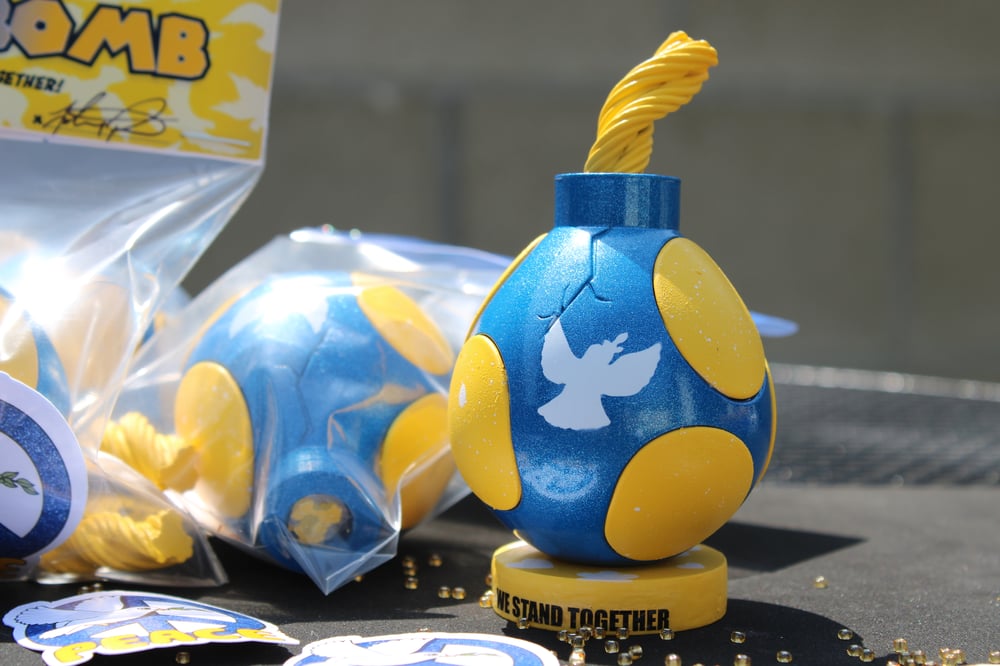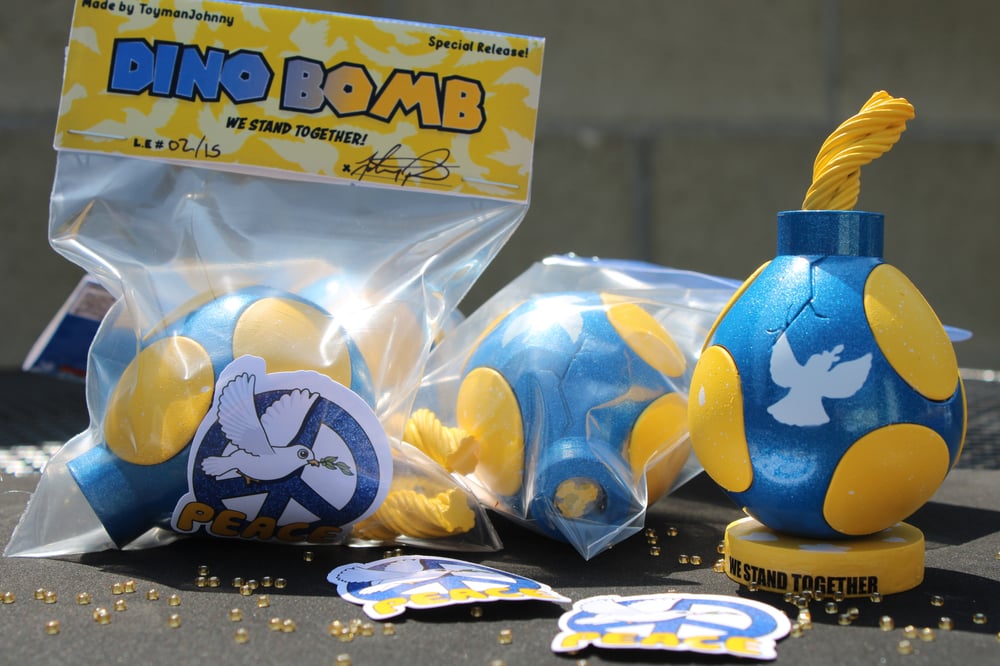 "We Stand Together"
Special Release!
We are gravely concerned for children in Ukraine who are caught in the middle of armed conflict. More than 3.7 million people have now fled the violence in Ukraine, the majority of whom are women and children. Children are at risk of hunger, illness, trafficking and abuse.
Your donation today to Save the Children can help provide children and families at risk in Ukraine and around the world with immediate aid, such as food, water, hygiene kits, psychosocial support and cash assistance. Together, we can protect children in crisis one small donation at a time.
Size: 3.5" (height)
Limited Edition: 15 pieces
Materials: Resin
Price: $55
(some assembly required)
-------------------------------------------------------------------
Dino Bomb: Nostalgia meets contemporary on this original, new colorway! "WE STAND TOGETHER"
It was an idea brought to my attention by a supporter and I couldn't resist going forward with it. Thank you all for the amazing feedback on these Dino bombs.
Shipping twords the end of April.
-------------------------------------------------------------------